# Topic
2021.11.11.
Follow Us!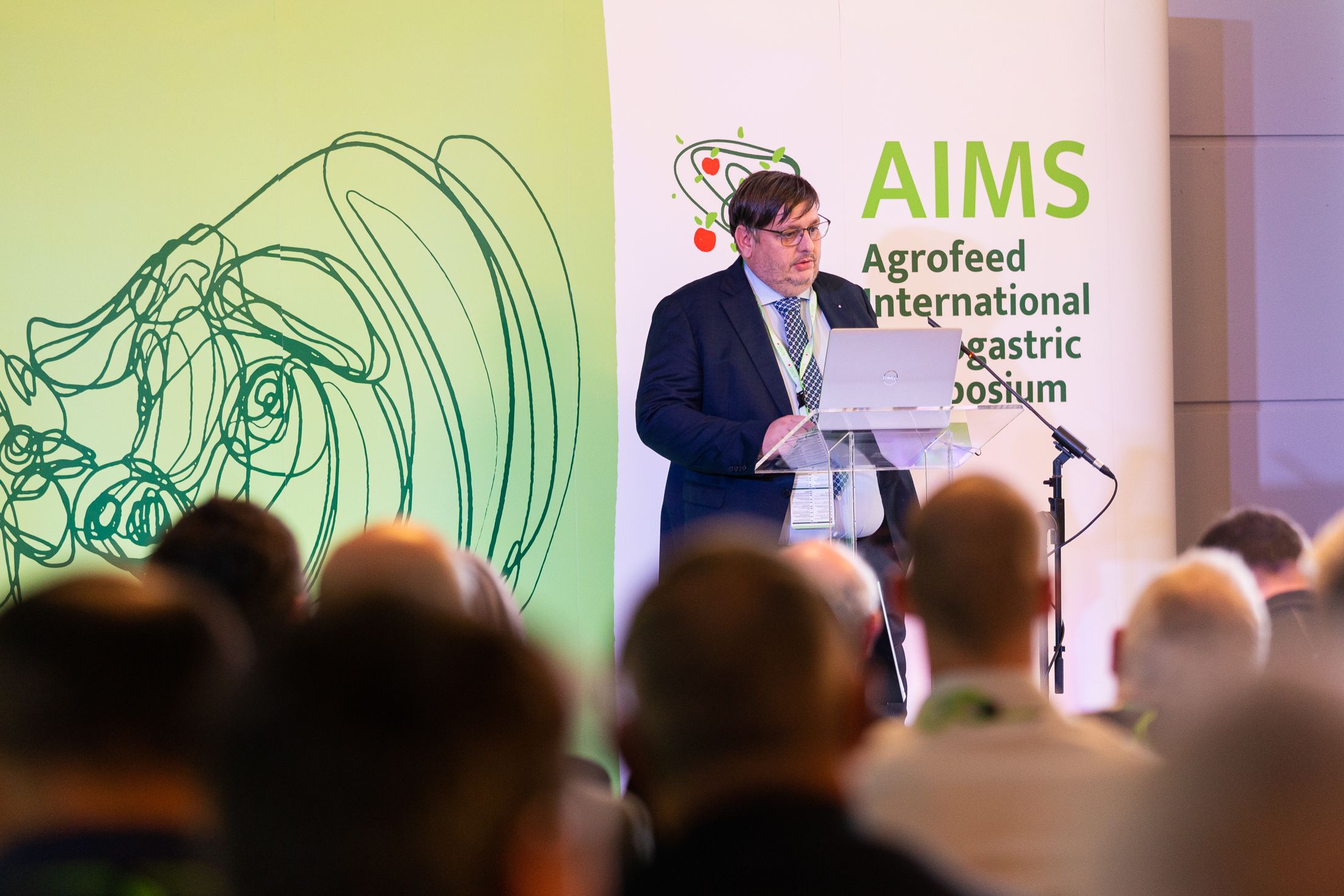 AIMS- The apple of knowledge
The largest monogastric feeding symposium in Eastern and Central Europe. Nearly 400 participants from 40 countries.
Antibiotic and zinc free feeding.
Although the reduction of antibiotic use is an issue that also affects farm technology, hygiene, animal health, and work organization, we presented feeding solutions specifically at the AIMS conference. In order to reduce the use of preventive antibiotics, the event focused on novel principles for the assembly of poultry and pig feed, the rearing of piglets without the addition of therapeutic doses of zinc oxide, and alternative options for the control of coccidiosis in poultry.
Thank you to our Partners and Sponsors for participating!
More details coming soon!